Firearm Services
Firearm Services
Our Cerakote coatings and laser engraving services are very popular with firearm manufacturers and enthusiasts alike. Whether someone is looking to restore their firearm, give their firearm a new look or laser engrave their firearm with a logo or text; we can do it. We handle all of this at our Dallas, Texas headquarters. Whether you want to come by the shop or decide to ship your parts in we will get you handled.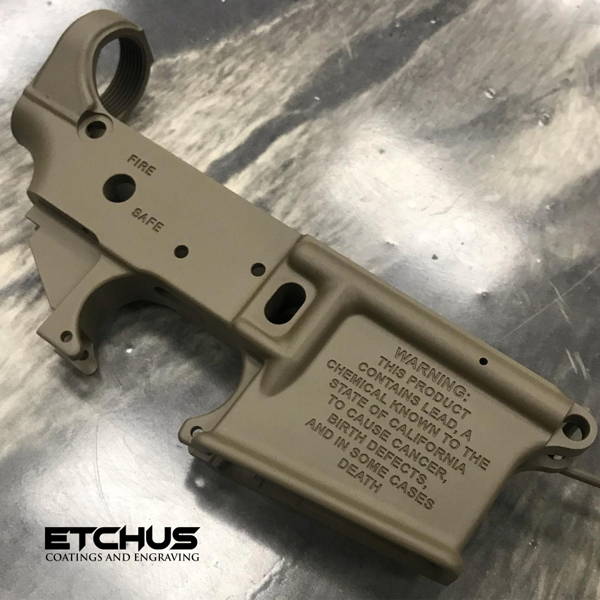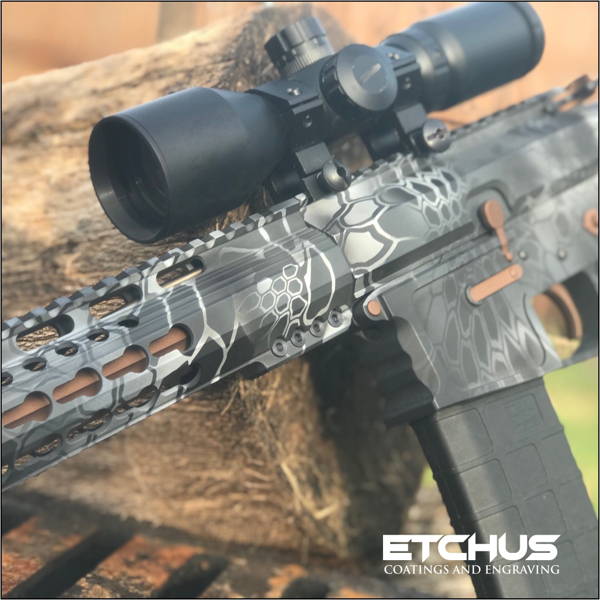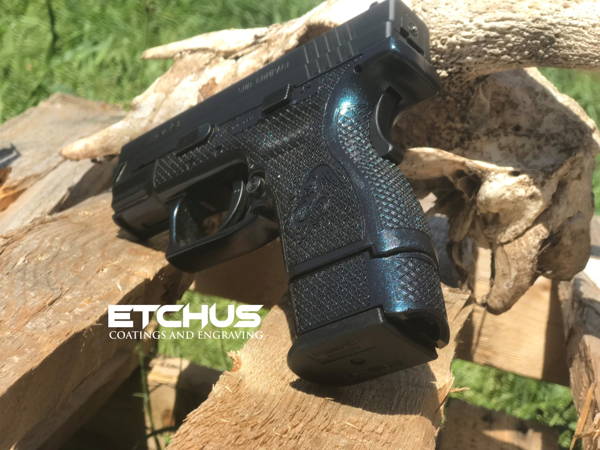 Firearm Transfers
We have our Federal Firearms License (FFL) and while we don't sell firearms we are able to process transfers for our local clients. All of the normal federal rules, applications and timeframes apply as always. The cost for an FFL transfer is $25 per item to the general public. We offer discounted rates for active military, law enforcement and veterans.
Firearm Engraving
When it comes to firearm engraving; we not only help our clients customize their firearms, we help them fully comply with ATF requirements. For instance, the ATF REQUIRES all short barrel rifles (SBR) or shotguns to be engraved with the manufacturers name, your name, the name of your trust, or the name of your corporation, along with the city and state. Furthermore, it must be engraved anywhere as long as it remains visible. It is important to note that the engraved text MUST be visible without disassembly of the firearm. These types of engravings don't take much time to do and can typically be done while you wait. Our NFA/SBR engraving starts at $40. Beyond the legal stuff we can do some pretty cool engraving work on firearms. From laser engraving a magpul, laser engraving stippling, deep laser engraving slides and more. We are always looking for a challenge or something cool to do to a firearm. To get a quote on custom firearm engraving please contact us! 
Firearm Coatings
Our shop is focused solely on Cerakote Thin Film Ceramic Coatings. It is literally the best coating on the market and when applied properly looks great and functions perfectly. Whether you are looking for a color change in a single color, multiple colors or something extreme; we are the right custom shop for the job. Our trained applicators will have your firearm looking great in no time. To learn more about Cerakote and what we can do; check out our Cerakote Services Page.